Previewing the by-election bumper specials of 17 Jun 2021
"All the right votes, but not necessarily in the right order"
Eight polls on 17th June 2021, and we start with a Parliamentary Special:
Chesham and Amersham
House of Commons; caused by the death of Conservative MP Dame Cheryl Gillan.
Through Amersham to Aylesbury and the Vale,
In those wet fields the railway didn't pay.
The Metro stops at Amersham today.

– John Betjeman, Metroland
I'd like to start this piece by paying tribute to someone who was taken from us at the very start of the current pandemic. Jon Jacob was a property lawyer by trade, but I knew him as a quizzer. What Jon didn't know about classical music wasn't worth knowing, and his general knowledge was good enough to compete at the highest level.
Jon was one of four people (to date) to have beaten your columnist on BBC Mastermind, doing so in the heats of the 2013-14 series with his subject "The Life and Work of Sir Arthur Sullivan". Two of the other three people to have beaten me on that series are a former Brain of Mensa and a Fifteen-to-One champion, which tells you just how good Jon was. When he died of COVID in March 2020, aged 69, tributes came in from all over the quiz community. We all miss him.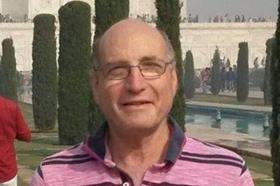 Jon played quiz league for many years, competing both in London where he worked and in the Chiltern quiz league, near where he lived. His team was the Hen and Chickens B, from Botley just outside Chesham, which despite the name was for many years the strongest team in the league. The Chiltern quiz league comprises a number of teams in the general area of Chesham, Amersham and Rickmansworth, and they are always looking for new players and teams. If you are local to the area and at a loose end on a Tuesday evening, you could do worse than to visit their website (link) and get in touch.
Prospective Chiltern quiz league players will find themselves in some rather nice licensed premises in some rather nice towns in some rather nice countryside. The largest of these towns is Chesham, whose history can be nearly summed up by four words beginning with the letter B: boots, beer, brushes and Baptists. Not many of these industries are left now, with the possible exception of Baptists.
Chesham is rather tucked out of the way in the Chess valley, and the town of Amersham is much better connected. This is another market town, located in the Misbourne valley on the railway line from London to Aylesbury. Brewing was a traditional key industry here, but this was supplanted during the Second World War by an unusual new trade: the Radiochemical Centre, Amersham (since spun off and now part of the GE Healthcare empire) made radioactive products for the pharmaceutical industry.
The railway linking Chesham and Amersham to London is an unusual one. It was built by the Metropolitan Railway, which started out in central London in 1863 as the world's first underground railway, and then built a branch line north from Baker Street. The railway soon came to see this branch line as its main route, and they extended it to Chesham in 1885, to Aylesbury via Amersham in 1892, and then onwards into the Aylesbury Vale as far as Brill and Verney Junction. The Metropolitan aggressively promoted the development of new suburbs along its route, resulting in the creation of "Metroland" and giving a commuter profile to its catchment area. It escaped the railway grouping of the 1920s, but ended up in the hands of London Transport from the 1930s; as a result of that, Chesham and Amersham are London Underground stations – the western termini of the Metropolitan line – despite being a very long way out of Greater London. London Transport sold everything beyond Amersham to British Rail in the 1960s, and mainline Chiltern Railways services between Marylebone and Aylesbury also call at Amersham.
There are other towns in the area. West of Amersham on the road and railway to Aylesbury can be found Great Missenden, for many years the home of the author Roald Dahl and now the location of a museum in his memory. To the south-east of Amersham are the Chalfonts, some of the most expensive and exclusive villages in the country. Chalfont St Giles was the place where John Milton completed his poem Paradise Lost after the Great Plague forced him out of London; while Chalfont St Peter can be heard around the world as the home of BFBS Radio, which broadcasts around the clock to British service personnel.
All this is in the county of Buckinghamshire which is a surprisingly diverse area, running a long way from the banks of the Thames in the south, through the Chiltern Hills, to the Aylesbury Vale. Like much of the English county system, it is of Anglo-Saxon origin; but the ancient county town of Buckingham, tucked away at the northern end of the county it gave its name to, never grew into a significant town and is now rather a backwater. Since its creation in the 1880s the Buckinghamshire county council has been based in Aylesbury, while the county's largest urban centre isn't old enough to be drawing a pension yet: that's the New City of Milton Keynes.
Buckinghamshire has played its part in politics over the years. John Hampden, one of the prime movers behind the English Civil War, was from a prominent Buckinghamshire family and was one of the two MPs for the county from 1640 until his death in 1643. In those days Bucks enjoyed fourteen members of Parliament, two for the county and two each for the six boroughs of Wycombe, Wendover, Great Marlow, Buckingham, Aylesbury and a "thriving little market town" in the Chilterns called Amersham.
The Amersham parliamentary borough had a relatively democratic franchise, with all householders paying scot and lot having the right to vote. However, in practice it was a pocket borough controlled by the wealthy Drake family of the nearby Shardloes stately home. The last contested election for the borough was a by-election in February 1735, and from 1768 onwards all the town's MPs were Drakes (later Tyrwhitt-Drakes). This was exactly the sort of abuse which the first Reform Act of 1832 intended to put a stop to, and Amersham was one of the many boroughs which were disenfranchised by the first Reform Act in 1832.
Following the passage of the third Reform Act in 1885, all of the parliamentary boroughs in Buckinghamshire were swept away and the county was reduced to just three MPs, elected from single-member constituencies. The Buckingham constituency covered the vale at the northern end of the county; the Wycombe seat covered the western Chilterns and the southern end of Buckinghamshire, including a small place on the Great Western Main Line called Slough; while in the middle lay the Aylesbury constituency. The Aylesbury seat of 1885-1945 was much larger than the seat of the same name which exists today, covering a large swathe of central Buckinghamshire and the eastern Chilterns, including the whole of the modern Chesham and Amersham constituency.
If the pre-reform Amersham constituency had been dominated by the wealthy Drakes, the Aylesbury constituency at this time was dominated by an even more wealthy and far more influential family. The first election for the new Aylesbury constituency at the end of 1885 was won easily by the Liberal candidate, Baron Ferdinand de Rothschild. "Ferdy" had entered the Commons just a few months earlier, contesting and winning a by-election for the old Aylesbury borough in July 1885 after his cousin Sir Nathan Rothschild MP was elevated to the peerage. The first non-baptised Jew to enter the Lords, Nathan had been a partner in the London branch of the Rothschild banking empire, financing ventures including the Suez Canal and Cecil Rhodes' adventures in southern Africa as a well as a number of philanthropic schemes and good (or at least less dubious) works.
Ferdinand de Rothschild's country house, Waddesdon Manor to the west of Aylesbury, was nearing completion at the time and already filling up with the Baron's extensive art collection. It also quickly became a place of political intrigue. The Rothschilds left the Liberals over the Irish Home Rule controversy, joining the breakaway Liberal Unionists, and Ferdy hosted a number of prominent Conservative politicians in meetings which led to the Conservatives and Liberal Unionists forming an alliance. Ferdy was re-elected in 1886 under his new Liberal Unionist colours with a massive 74-26 lead over the new Liberal candidate, and he was never seriously challenged in Aylesbury after that. His last re-election as MP for Aylesbury, in 1895, came without a contest.
Ferdinand de Rothschild died in December 1898, on his 59th birthday. The resulting Aylesbury by-election of January 1899 was won by the Liberal Unionist candidate Walter Rothschild, son and heir of the 1st Lord Rothschild, who was declared elected unopposed after the Liberals decided not to contest the by-election. Aged 30 at the time, Walter had been put to work in the family banking business even though he had little aptitude for finance, and he was best known at this time as a zoologist. Walter's zoological collection was opened to the public in 1892, and now forms the basis of the Natural History Musuem at Tring in Hertfordshire.
Walter Rothschild only faced one contested election in Aylesbury, holding out against the Liberal landslide of 1906 with a 56-44 majority (the Liberal candidate that year was Silas Hocking, a Methodist preacher and bestselling novelist). Walter decided to retire from politics in 1910 and left the Commons, although as it turned out that retirement was short-lived. He inherited his father's titles and entered the Lords in 1915 as the 2nd Lord Rothschild, was the recipient of the 1917 Balfour Declaration, and served from 1925 to 1926 as president of the Board of Deputies of British Jews.
Walter Rothschild was a prominent Zionist, but his successor as MP for Aylesbury was anything but. Lionel de Rothschild, who took over the seat in January 1910, came to prominence in 1915 as vice-chairman of the Central Jewish Recruiting Committee, attempting to persuade Jews to enlist for military service; for this he was in the very first tranche of military OBEs when the Order of the British Empire was established in 1917. In response to the Balfour Declaration Lionel was a co-founder of the League of British Jews, an anti-Zionist organisation which opposed the idea of a Jewish homeland in Palestine (although it was in favour of helping Jews who wanted to settle there). Away from politics, Lionel de Rothschild was a noted gardener whose legacy today is the Exbury Gardens in Hampshire.
The Aylesbury seat experienced boundary changes in 1918, with the town of Beaconsfield being transferred in from the Wycombe constituency and Linslade, now part of Leighton Buzzard, moving into the Buckingham seat. This didn't change things immediately, as Lionel de Rothschild was re-elected unopposed in 1918; but in 1922 he was run very close by the Liberals' Thomas Keens who lost by 13,406 votes to 12,835, a majority of 571. Lionel chose to retire in 1923, breaking the Rothschild family's hold on the Aylesbury constituency.
The stage was set for two contests in Aylesbury between the new Unionist candidate Alan Burgoyne, who had lost his seat in Kensington North the previous year, and the reselected Liberal candidate Thomas Keens, an accountant who was active in local politics in his native Luton. Keens served on Bedfordshire county council from 1901 to 1952, and went on to be knighted in 1934 for his public service. Despite the intervention of a Labour candidate (Fred Watkins, who went on to serve two non-consecutive terms as MP for Hackney Central), Keens won the 1923 election by 13,575 votes to 13,504, a majority of 71. He was, to date, the last Liberal MP for the area: Burgoyne won the rematch in 1924 very easily.
Alan Burgoyne retired in 1929 and was replaced as Unionist MP for Aylesbury by Michael Beaumont, a former Coldstream Guards officer who was the son and grandson of Liberal MPs. He enjoyed a majority of 2,844 over Keens in 1929, and wasn't seriously challenged in 1931 or 1935. In 1935 the second-placed Liberal candidate was Margaret Wintringham, who fourteen years earlier has become the party's first female MP by winning the 1921 Louth by-election. Many years later, Michael Beaumont's son Timothy became the first Green Party member of the Houses of Parliament, joining the party three decades after entering the Lords as a life peer.
Michael Beaumont resigned as MP for Aylesbury in May 1938. The resulting by-election later that month was held for the Conservatives by Stanley Reed, a journalist who had retired to the UK after a long career in India: he was editor of The Times of India from 1907 to 1924. Reed enjoyed a large majority over the Liberal candidate Atholl Robertson, a fine arts publisher who had been MP for Finchley in 1923-24.
Stanley Reed was re-elected as MP for Aylesbury in 1945, with Labour moving into second place in the constituency for the first time. Unusually, the Aylesbury seat was subject to a boundary change that year. The town of Slough had seen huge growth in its population since 1918, resulting in the Wycombe constituency becoming hugely oversized, and Wycombe was one of the seats which was split up in the emergency wartime redistribution of that year. Most of Wycombe's electors went into a new seat with the establishment-friendly name of "Eton and Slough", while the rump Wycombe seat grabbed the Princes Risborough area from Aylesbury to make up the numbers.
Having been granted a fourth MP in the 1945 wartime review, Buckinghamshire got a fifth MP in 1950 with the division of Aylesbury into two new seats. The northern end of the old constituency, including Chesham, stayed in the Aylesbury seat, while the Amersham and Beaconsfield end of the seat formed the major part of the new South Buckinghamshire constituency. With Stanley Reed choosing to retire, both seats were open.
The revised Aylesbury seat proved to be rather more marginal than the old one. For the 1950 election the Conservatives selected Spencer Summers, who came from a North Wales steelworking family and had been the MP for Northampton from 1940 until losing his seat in 1945; Summers had been a junior trade minister in the caretaker government going into that election. The Labour candidate was Tony Harman, a farmer from Chesham who, many years later, became a Guardian columnist and wrote a bestselling memoir Seventy Summers which was televised by the BBC. Summers beat Harman with a majority of 3,361, which increased at rematches in 1951 and 1955; after that he was only seriously threatened in 1966 when Labour got within 3,907 votes. Away from politics, Spencer Summers had suffered tragedy in 1961 when his son Shane Summers, a promising young racing driver, was killed in a practice session at Brands Hatch at the age of 24.
Summers retired as MP for Aylesbury in 1970 after twenty years and passed the seat on without fuss to the new Conservative candidate Timothy Raison, a journalist who went on to represent the seat for 22 years. Both Summers and Raison were, however, outdone in the length-of-service stakes by Sir Ronald Bell, who was elected as Conservative candidate for South Buckinghamshire in 1950 and was still an MP in 1982, when he suffered a fatal heart attack in his Commons office. As well as 32 years as MP for South Buckinghamshire (being the only MP to represent that seat) and then Beaconsfield, we can add four weeks as MP for Newport after Bell won the last of the 219 by-elections to the wartime 1935-45 parliament (Andrew's Previews 2019, page 77). A barrister by career and a prominent member of the Monday Club, Bell came to public notice in the 1970 Parliament as an implacable opponent of Edward Heath's leadership, to the point where Heath unsuccessfully tried to get Bell deselected in favour of Michael Heseltine. Heseltine needed a new political home, as his Tavistock constituency was disappearing in the forthcoming boundary changes.
Those boundary changes granted a sixth MP to Buckinghamshire from the February 1974 election, and the new seat was given the name Chesham and Amersham. Amersham and the Chalfonts came in from the old South Buckinghamshire seat (the remainder of which was renamed as Beaconsfield), with the Chesham area and Great Missenden transferred from the Aylesbury constituency. The new seat had exactly the same boundaries as the Chesham and Amersham seat of today, although different boundaries were in force from 1983 to 2010.
Heath's attempt to deselect Ronald Bell came to nothing, and Michael Heseltine ended up with the Conservative nomination for the Henley seat. Bell sought re-election in Beaconsfield and Timothy Raison stayed in Aylesbury, so the new Chesham and Amersham seat was open. It proved to be a nice Parliamentary berth for the outgoing Defence Secretary Ian Gilmour, whose career to date had included service in the Grenadier Guards and the editorship of The Spectator. Gilmour had been elected in a 1962 by-election for the Central Norfolk constituency, which disappeared in the 1974 boundary changes. He was a junior minister for most of the Heath administration, being appointed as Secretary of State for Defence and joining Cabinet in January 1974. Gilmour won with a majority of 10,416 over the Liberals.
Sir Ian Gilmour, as he became in 1977 after inheriting a baronetcy, went on to serve for 18 years as MP for Chesham and Amersham. He returned to Cabinet in 1979 as Lord Privy Seal, but was very much on a different political wavelength to Margaret Thatcher and was on the backbenches from 1981 onwards.
Gilmour retired to the Lords in 1992, although he didn't end his career on the Conservative red benches: he was thrown out of the Tories in 1999 for supporting the Pro-Euro Conservative Party, of which more later. He passed the Chesham and Amersham seat on to the first female MP for this corner of Buckinghamshire, Cheryl Gillan. A former member of the LSO chorus, Gillan had spent her career to date in marketing although she had served in 1987-88 as chair of the Bow Group think-tank. In the 1989 European Parliament elections she had contested the safe Labour constituency of Greater Manchester Central.
Cheryl Gillan saw off a number of future Labour MPs in her 29 years as MP for Chesham and Amersham: Candy Atherton (Falmouth and Camborne 1997-2005) stood here in 1992, Paul Farrelly (Newcastle-under-Lyme 2001-19) in 1997, Rupa Huq (Ealing Central and Acton 2015-) in 2005. She got on the government ladder in 1995 as a junior education minister. Gillan made Shadow Cabinet rank in 2005 as shadow Welsh secretary, and served as Welsh secretary for the first half of the Coalition government.
Gillan left the frontbenches in 2012 amid a huge local controversy in her constituency. Chesham and Amersham lies on a straight line between London and Birmingham, and the High Speed 2 railway line was planned to run through the constituency from end to end. This did not go down well among the voters of Chesham and Amersham, but High Speed 2 duly passed its Parliamentary stages. Construction began last month on a 9.9-mile tunnel to take the new railway underneath this constituency.
This is not the only local controversy here. In a constituency with a census district (in Little Chalfont) where the median property price in 2018 was £1.3 million, there is significant local opposition to moves to try and make housing affordable by the simple expedient of building more of it. To make things more complicated, almost all of the constituency is within the London Green Belt. Cheryl Gillan was working to get the Chilterns designed as a National Park, which would have provided a further brake on development.
Cheryl Gillan was appointed DBE, becoming a Dame, in 2018. She died from cancer in April 2021 at the age of 68, prompting this third by-election of the 2019 Parliament. In December 2019 Gillan had been re-elected for an eighth term of office with a 55-26 lead over the Liberal Democrats, a majority of 16,223 votes.
By length of service Dame Cheryl Gillan was the most senior female Conservative MP, a title which is now shared by the Deputy Speaker Eleanor Laing and the former Prime Minister Theresa May who were both first elected in 1997. Only seven Conservative MPs (Sir Peter Bottomley, Sir Edward Leigh, Sir David Amess, Sir Roger Gale, Sir Bill Cash, Sir John Redwood and arguably David Davis) have longer continuous service in the Commons than Gillan.
From 2010 to 2020 this seat had the same boundaries as the Chiltern district of Buckinghamshire, whose last local elections in 2015 returned 35 Conservative councillors, 3 Lib Dems and 2 independents. Chiltern district council was abolished in May 2020 in favour of a single Buckinghamshire council, which at its first elections last month (map above) returned a large Conservative majority. Across the nine Buckinghamshire wards which cover this constituency, the Tories polled 43% of the vote in May against 25% for the Lib Dems and 16% for the Greens, with the Conservatives carrying all nine wards and winning 26 councillors out of a possible 27; a Lib Dem seat in Chiltern Ridges ward (covering a number of villages to the north-west of Chesham plus part of Chesham town) was the one that got away. In a parliamentary by-election, this sort of Conservative lead is not foolproof: the last by-election where the Conservatives held all but one council seat within the constituency took place in Richmond Park in 2016 (Andrew's Previews 2016, page 311). They lost that one.
Chesham and Amersham may superficially share some similarities with Richmond Park (Remain-voting, lots of London commuters, sky-high property prices, that sort of thing) but this is an area which the Conservatives have represented continuously since 1924. This was one of the two-dozen or so seats which were over 50% Conservative even against the Labour landslide of 1997. Both of the previous MPs for the current seat have served in Conservative or Conservative-led cabinets. There is a lot of Tory pedigree here.
Defending for the Conservatives is Peter Fleet, whose only previous parliamentary campaign was in that 1997 landslide where he contested Southampton Itchen. Fleet has spent much of the intervening 24 years living and working in the Far East as a senior executive with Ford Motors; now back in the UK, he is the current chairman of the Retail Automotive Alliance. If he is elected, with a height reported as 6 feet and 9 inches he would probably be the tallest MP of al time.
Fleet gives an address in this constituency as does the Liberal Democrat candidate Sarah Green, who runs a communications firm. Again, this is not her first parliamentary contest: in 2010 she was the Lib Dem candidate for Arfon in North Wales.
Third here in December 2019 with 13% of the vote were Labour, who have selected Natasa Pantelic. Pantelic is a Slough councillor, sitting on the council's cabinet with the social care and public health portfolios.
The only other party to stand here in 2019 were the Greens, who narrowly saved their deposit. Their candidate is Carolyne Culver, a former Labour councillor in Hampshire who now leads the Green group on West Berkshire council; she is running on an explicitly anti-High Speed 2 ticket. And there was me thinking the Greens were in favour of improving public transport on environmental grounds.
Four other candidates have come forward, and I shall take them in ballot paper order. Brendan Donnelly has come to the notice of this column again: he was elected as a Conservative MEP for Sussex in 1994, unsuccessfully sought re-election in 1999 as co-leader of the Pro-Euro Conservative Party, and has since popped up at a number of elections under a wide variety of pro-EU labels with (to date) a total lack of success. Last month Donnelly was fifth on the Rejoin EU list which came sixth with 1.9% of the vote in the London Assembly elections, and for this by-election he again has the nomination of Rejoin EU, whose political programme is left as an exercise for the reader. Fighting its first election campaign is the Breakthrough Party, which describes itself as a "democratic socialist party, led by the younger generations set to inherit a world in crisis"; they have selected local resident Carla Gregory to try to make their breakthrough. Finally we come to two candidates who appear to be going for the political space to the right of the Conservatives: Adrian Oliver (a former Green Party candidate for Camden council, now based in High Wycombe) is the candidate of the anti-lockdown Freedom Alliance, while Alex Wilson has the nomination of Reform UK.

Buckinghamshire council wards: Amersham and Chesham Bois, Chalfont St Giles, Chalfont St Peter, Chesham, Chess Valley, Chiltern Ridges, Great Missenden, Little Chalfont and Amersham Common, Penn Wood and Old Amersham
ONS Travel to Work Area: High Wycombe and Aylesbury
Postcode districts: HP4, HP5, HP6, HP7, HP8, HP9, HP10, HP15, HP16, HP22, HP23, SL9, WD3
Carolyne Culver (Grn)
Brendan Donnelly (Rejoin EU)
Peter Fleet (C)
Sarah Green (LD)
Carla Gregory (Breakthrough Party)
Adrian Oliver (Freedom Alliance)
Natasa Pantelic (Lab)
Alex Wilson (Reform UK)
December 2019 result C 30850 LD 14627 Lab 7166 Grn 3042
June 2017 result C 33514 Lab 11374 LD 7179 Grn 1660 UKIP 1525
May 2015 result C 31138 UKIP 7218 Lab 6712 LD 4761 Grn 2902
May 2010 result C 31658 LD 14948 Lab 2942 UKIP 2129 Grn 767
(1983-2005 elections on different boundaries
May 1979 result C 32924 Lib 12328 Lab 7645 NF 697
October 1974 result C 25078 Lib 14091 Lab 10325
February 1974 result C 27035 Lib 16619 Lab 9700
Sewell
Norfolk county council; and
Sewell
Norwich council, Norfolk; both postponed from 6th May following the death of Conservative candidate Eve Collishaw at the age of 76.
The parliamentary by-election in Chesham and Amersham is not the only electoral action taking place today. We also have seven local elections to consider, four of which comprise unfinished business from the main local elections in May. These are cases where a candidate died after close of nominations, and the election had to be postponed in consequence.
Two of these arise in Norwich following the death in April of Eve Collishaw, who was a Conservative candidate for both Norfolk county council and Norwich city council. She had served on both councils before: Collishaw was a county councillor for 12 years (1997-2009) and a city councillor for 7 years (2004-11), serving in 2010-11 as the 100th Lord Mayor of Norwich.
Collishaw had continued to do her bit for the local Conservative cause by standing for election nearly every year. This year she was contesting Sewell, a ward to the north of Norwich city centre. Norwich has a tradition of naming some of its wards after local worthies: the Norwich School artist John Crome and the half-blind Norfolk admiral Viscount Nelson are commemorated in ward names here, as are the Sewell family who gave the city the open space of Sewell Park in 1908. This is the same family that gave us Anna Sewell, the author of the perennially popular novel Black Beauty; a horse trough has been placed in the park in Anna's memory.
The Sewell ward has a relatively young population, and makes the top 60 wards in England and Wales for people of no religion (45.3%). The city ward was created in 2004, and the county division has had the same boundaries since 2005. Norfolk county council was due to get new division boundaries this year, but the Local Government Boundary Commission's review was knocked off course by the pandemic and couldn't report in time. The city ward was left unchanged by a separate boundary review which was implemented in 2019; accordingly, two years ago all three of the Norwich city councillors for Sewell ward were up for election.
On its current boundaries Sewell has voted Labour on every occasion except the 2009 county council elections, when the Green Party won here. In the May 2017 Norfolk county elections (mapped above) Labour led the Conservatives here 60-17; the city council election here in May 2019 (mapped below) was a bit closer with the Labour slate enjoying a 53-28 lead over the Green Party. Norwich city council has a Labour majority, while Norfolk county council is run by the Conservatives. Sewell is part of the Norwich North constituency represented by the Conservative minister Chloe Smith, who has spent much of the last few months being treated for breast cancer: this column sends our best wishes to her for a full and swift return to health.
Both outgoing Labour councillors for Sewell are seeking re-election. Defending the county council seat is Julie Brociek-Coulton, who has represented the area on the county council since 2013 and is seeking a third term in office. The replacement Conservative candidate is Simon Jones, a financial consultant and chairman of the party's Norwich branch. Also standing in the county by-election are Adrian Holmes for the Green Party and Helen Arundell for the Lib Dems.
For the city council the defending Labour candidate is Laura McCartney-Gray, who was elected in third place two years and accordingly was due for re-election this year; she is seeking a second term of office. The Green Party have selected Gary Champion, a teacher who stood here two years ago. Simon Jones is again the replacement Conservative candidate, and he and the Lib Dems' Helen Arundell complete the city by-election ballot paper.
Sewell (Norfolk county council)

Parliamentary constituency: Norwich North
ONS Travel to Work Area: Norwich
Postcode district: NR1, NR3
Helen Arundell (LD)
Julie Brociek-Coulton (Lab)
Adrian Holmes (Grn)
Simon Jones (C)
May 2017 result Lab 1591 C 466 Grn 300 LD 197 UKIP 118
May 2013 result Lab 805 Grn 631 UKIP 368 C 322 LD 64
June 2009 result Grn 826 Lab 676 C 553 LD 477
May 2005 result Lab 1632 LD 797 C 643 Grn 487 Norwich over the Water 423
Sewell (Norwich council)

Parliamentary constituency: Norwich North
ONS Travel to Work Area: Norwich
Postcode district: NR1, NR3
Helen Arundell (LD)
Gary Champion (Grn)
Simon Jones (C)
Laura McCartney-Gray (Lab)
May 2019 result Lab 1451/1152/1143 Grn 779/750/581 C 318/276/252 LD 212/191/139
May 2018 result Lab 1652 C 431 Grn 325 LD 155
May 2016 result Lab 1257 Grn 402 C 321 UKIP 254 LD 160
May 2015 double vacancy Lab 2018/1454 Grn 1058/1015 C 1046/1031 UKIP 628 LD 383/205
May 2014 result Lab 983 Grn 712 UKIP 446 C 343 LD 121 Left Unity 52
May 2012 result Lab 990 Grn 770 C 332 LD 123
May 2011 result Lab 1187 Grn 720 C 573 LD 243 UKIP 160
September 2010 result Lab 792 Grn 604 C 333 LD 168 UKIP 103
May 2008 result Lab 687 Grn 579 C 425 Norwich over the Water 354 LD 290
May 2007 result Lab 931 Grn 573 C 453 LD 428
May 2006 result Lab 674 Norwich over the Water 463 LD 416 Grn 401 C 317
June 2004 result Lab 748/693/639 Norwich over the Water 561/499/424 LD 405/369/366 C 350/332/294 Grn 328/313/278 Legalise Cannabis Alliance 94
Elham Valley
Kent county council; postponed from 6th May following the death of Chris Deane, who had been nominated as the Labour candidate.
We continue our unfinished business with a trip to the frontline of Brexit. Part of the Folkestone terminal of the Channel Tunnel can be found within the Elham Valley division of Kent county council; this is named after the village of Elham ("Eel-ham"), lying in the North Downs a few miles north of Folkestone and Hythe. The river here is the Nailbourne, which flows north to meet the River Stour at Thanet. Elham was the birthplace of the Kent and England wicketkeeper of yesteryear Les Ames, while other notable people associated with the village include the actresses Audrey Hepburn (who spent some of her schooldays here) and Pam Ferris.
Elham is just one of fourteen parishes which make up this division. The largest of these is Hawkinge, a village just to the north of Folkestone which has greatly expanded in population in recent years. Hawkinge was the location of the closest RAF airfield to France, and consequently it saw much action during the Battle of Britain. Some of the RAF Hawkinge site is now occupied by the Kent Battle of Britain Museum, but most of it has been given over to housing.
This division was last redrawn for the Kent county council elections in 2017 (mapped above), when it elected the Conservatives' Susan Carey with 54% against evenly-split opposition: 13% for UKIP, 12% for the Greens, 10% each for the Lib Dems and Labour. In the May 2019 elections to Folkestone and Hythe district council the Tories won all five seats in the North Downs East and North Downs West wards which cover this division; Susan Carey was one of them, finishing top of the poll in North Downs West.
Susan Carey has represented Elham Valley on the county council since 2005, and she is seeking re-election for a fifth term of office as part of the majority Conservative group. UKIP have not returned. The Green Party, who have a significant group on Folkestone and Hythe council now, have selected Douglas Wade: he is a district councillor for Hythe Rural ward, which is not in this division. Labour have changed their candidate to Gordon Cowan, and independent Joe Egerton (who was on the ballot paper in May for a by-election to Canterbury council, polling 24 votes in Swalecliffe ward) completes the ballot paper.

Parliamentary constituency: Folkestone and Hythe
Folkestone and Hythe district wards: North Downs East, North Downs West
ONS Travel to Work Area: Folkestone and Dover
Postcode districts: CT4, CT15, CT18, CT21, TN25
May 2017 result C 2706 UKIP 639 Grn 616 LD 515 Lab 513
Felbridge
Tandridge council, Surrey; caused by the death of Conservative councillor Ken Harwood, and postponed from 6th May following the death of Christopher Kelly, who had been nominated as the Labour candidate.
Our last piece of unfinished business from 6th May is rather unusual, in that this is a by-election to fill the longest-standing vacancy in British local government. Ken Harwood, a Tandridge councillor for Felbridge ward who had served since winning a by-election in 2004, died from cancer in May 2020. Because of the pandemic, the by-election could not be held before May 2021. Tandridge is one of those districts which renews a third of its councillors at each election, but Felbridge ward is only large enough for one councillor and Harwood wasn't due for re-election until 2023, so this is a by-election rather than an ordinary election. The by-election subsequently had to be postponed again to give Labour time to nominate a replacement for their original candidate, the late Christopher Kelly.
The village of Felbridge is now essentially a suburb of the neighbouring town of East Grinstead; but East Grinstead itself is over the county boundary in West Sussex. Accordingly, Felbridge continues to get its services from Surrey county council and from Tandridge council, which is based in Oxted. This is very much a middle-class area – in 2011 46% of Felbridge's population were in the ONS' professional and managerial occupational groups – but following May's elections Tandridge council is no longer run by the Conservatives. They are still the largest group on 14 seats and they are defending this by-election, but the council is controlled by a minority coalition of 10 independents and 8 councillors from the localist and anti-development Oxted and Limpsfield Residents Group. The remaining 9 seats on the council are held by the Lib Dems, who are strong in the North Downs commuter towns of Caterham and Warlingham.
Here at the other end of Tandridge district, Ken Harwood enjoyed very large majorities in his almost 16 years on the council. In 2015 he polled 89% of the vote in a straight fight with Labour; at his last re-election in 2019 (mapped above) Harwood defeated an independent candidate by 65-23.
This by-election has a larger field. The defending Conservatives have turned to the next generation by selecting Harry Baker-Smith. Local resident Judy Moore, who has recently been made redundant after 34 years working for Mid Sussex council, is standing as an independent candidate as is Mark Taylor. Completing the ballot paper are Richard Fowler of the Lib Dems and the replacement Labour candidate Emba Jones.

Parliamentary constituency: East Surrey
Surrey county council division: Lingfield
ONS Travel to Work Area: Crawley
Postcode districts: RH7, RH10, RH19
Harry Baker-Smith (C)
Richard Fowler (LD)
Emba Jones (Lab)
Judy Moore (Ind)
Mark Taylor (Ind)
May 2019 result C 489 Ind 175 Grn 88
May 2015 result C 1151 Lab 145
May 2011 result C 709 LD 91 UKIP 68
May 2007 result C 611 LD 95 UKIP 37
June 2004 by-election C 601 LD 135 UKIP 61
May 2003 result C 379 LD 155
Old Cleeve and District
Somerset West and Taunton council; caused by the resignation of Liberal Democrat councillor Peter Pilkington.
For our final two English by-elections today we travel to the West Country, starting on the Somerset coast. The Old Cleeve and District ward covers eight parishes to the west and south of Watchet, including the eastern end of the Exmoor National Park. This is an area of steep hills as the name Old Cleeve ("Old Cliff") suggests; the Old in the name distinguishes the village from the site of Cleeve Abbey, a nearby Cistercian foundation from 1198. Over the six centuries since its dissolution the Cleeve Abbey church has disappeared, but the rest of its buildings are well-preserved and can be visited under the auspices of English Heritage.
Another old building here, often pressed into service as a polling station, is the 14th-century tithe barn at the ward's other main population centre of Dunster. Lying on the edge of the National Park, Dunster is a major tourist centre on the road and railway line to Minehead as I described in Andrew's Previews 2017, page 87. At this time of year, it should be buzzing.
Until 2019 this area was part of the West Somerset district, which had a tiny and ageing population and which relied heavily on business rates from the Hinkley Point nuclear power station. The Age of Austerity led to financial difficulties for West Somerset council, forcing a merger with the larger and (as it was thought two years ago) more secure district of Taunton Deane. The resulting local government district of Somerset West and Taunton may well end up having an extremely short lifespan, because further local government reform for Somerset is clearly in the works: the 2021 Somerset county council elections were postponed for a year to see how things work out.
Both Taunton Deane and West Somerset councils had Conservative majorities going into the 2019 election, although in the past Taunton Deane had been Lib Dem-controlled and West Somerset could return large numbers of independent councillors. To general surprise the inaugural 2019 Somerset West and Taunton election returned a Liberal Democrat majority with 30 councillors, against 14 independents, 10 Conservatives, 3 Labour and 2 Greens. The Lib Dems bolstered their position with two by-election gains later that year, but have suffered a couple of defections and also have two vacancies in their group at the moment; they will need to hold this by-election and a further one next week to keep their majority on the council.
Old Cleeve and District was included in the Lib Dem majority in 2019: the party won the ward's two seats with 45% of the vote, against 31% for the Conservative slate and 24% for an independent candidate. The ward makes up the vast majority of the Dunster division of Somerset county council, which was Conservative in May 2017; as stated, the 2021 county elections didn't take place here. Peter Pilkington, whose resignation for family reasons has caused this by-election, served in the council's cabinet with the climate portfolio. The other Lib Dem councillor for the ward, Marcus Kravis, has since left the party and gone independent but still sits on the council cabinet.
So, a difficult defence for the Lib Dem candidate Steve Griffiths, who lives outside the ward in Watchet; he served on West Oxfordshire council from 1991 to 1999 before relocating to Somerset. As well as doing community work, he volunteers on the preserved West Somerset railway as an assistant stationmaster and trainee signalman. The other two candidates were both elected in 2015 as Conservative councillors for the former Old Cleeve ward of West Somerset council, and both lost re-election here in 2019; Martin Dewdney, who was the runner-up two years ago, has the Conservative nomination, while Richard Lillis tries again as an independent candidate.

Parliamentary constituency: Bridgwater and West Somerset
Somerset county council division: Dunster
ONS Travel to Work Area: Minehead
Postcode districts: TA4, TA23, TA24
Martin Dewdney (C)
Steve Griffiths (LD)
Richard Lillis (Ind)
May 2019 result LD 757/705 C 514/496 Ind 401
Upper Culm
Mid Devon council; caused by the death of Conservative councillor Glanmor Hughes at the age of 90.
Perlycombe, Perlycross and Perliton, are but as three pearls on one string, all in a line, and contiguous. The string is the stream; which arising at the eastern extermity of Perlycombe parish, passes through the village, then westward through Perlycross, and westward still through the much larger village of Perliton. At Perlycombe it is a noisy little brook, at Perlycross, a genial trout stream; while Perliton, by the time it gets there, entitles it "the River Perle" and keeps two boats upon it, which are not always more aground than landsmen should desire.

-R D Blackmore, Perlycross
For our second by-election we travel to the Devon/Somerset border. The Culm valley is the major transport artery into Devon, being followed down to Exeter by the Great Western main line and the M5 motorway; but its upper reaches are less well-connected. The river rises in Somerset in the Blackdown Hills, flowing west into Devon through the villages of Hemyock and Culmstock whose major access to the outside world is a dead-end B-road.
These villages – disguised as Perlycombe and Perlycross in the novel Perlycross by the Victorian novelist R D Blackmore, who lived in the area for some years in his youth – form the core of Upper Culm ward of Mid Devon district, which covers four parishes a few miles south of Wellington. Hemyock is the major population centre in the Blackdown Hills, whose main industry is farming: until the 1990s the major employer here was the St Ivel factory which made dairy products such as "Utterly Butterly".
Appropriately enough, every election in Upper Culm this century has resulted in the winning councillors covering a spread of political opinion. (Thomas) Glanmor Hughes was first elected in 2003, and represented the ward until 2019 in tandem with independent councillor Frank Rosamond. Hughes and Rosamond were elected without a contest in 2007, and enjoyed large majorities over Labour in 2011 and UKIP in 2015. Things changed for the 2019 election when Rosamond retired: the Lib Dems' Simon Clist topped the poll, and Hughes saved his seat with a margin of just 22 votes over the second Lib Dem candidate Sean Ritchie. The vote shares were 50% for the Lib Dem slate and 36% for the Conservatives. Clist was the Lib Dem candidate here in the Devon county council elections last month, but the Conservatives easily held the local county division of Willand and Uffculme.
Elsewhere in the 2019 Mid Devon council elections, the Conservatives lost their majority. A coalition of independent, Lib Dem and Green councillors was formed, but following ructions in 2020 the Lib Dem councillors were sacked from the ruling coalition and replaced by the Conservative group. In May there were three by-elections to the council, with the Conservatives gaining two seats in Tiverton; they now hold 19 of the 42 seats against 11 Lib Dems, 9 independents, 2 Greens and this vacancy.
Defending for the Conservatives is James Bartlett, a dairy farmer from just over the county boundary in Sampford Arundel. The Lib Dems have reselected their runner-up from two years ago Sean Ritchie, who is the only candidate to live in the ward (in Hemyock). Also standing are Fiona Hutton for Labour and Adam Rich for the Green Party.

Parliamentary constituency: Tiverton and Honiton
Devon county council division: Willand and Uffculme
ONS Travel to Work Area: Taunton
Postcode districts: EX14, EX15, EX16, TA21
James Bartlett (C)
Fiona Hutton (Lab)
Adam Rich (Grn)
Sean Ritchie (LD)
May 2019 result LD 666/464 C 486/452 Lab 185
May 2015 result C 1401 Ind 1066 UKIP 768
May 2011 result C 924 Ind 843 Lab 372
May 2007 result C/Ind unopposed
May 2003 result C 539/381 Ind 505/178 LD 299
East Garioch
Aberdeenshire council; caused by the death of Liberal Democrat councillor Fergus Hood at the age of 64.
We finish with something rather different as we travel to the north of Scotland. The Garioch (pronounced Geerie) is an agricultural area to the north-west of Aberdeen, centred on Inverurie. East Garioch ward lies between Aberdeen and Inverurie, immediately outside the Aberdeen city boundary.
The main population centre here is Kintore, which has been a Royal Burgh since the ninth century. Kintore lies on the main road and railway line from Aberdeen to Inverurie, and it gained a railway station in October last year as a part of major improvement works to the railway. The station was clearly needed: Aberdeen's economy has boomed as the home of the North Sea oil industry, and Kintore's population has nearly doubled since 2000.
The ward was created in 2007 when Scotland's local elections went over to proportional representation. In that year it elected two Lib Dems, Martin Ford and Nan Cullinane, and an SNP councillor, Fergie Hood. Ford subsequently defected from the Lib Dems to the Greens, being appalled at what Donald Trump was doing long before that became fashionable; he was re-elected in 2012 under his new colours.
Boundary changes for the 2017 election bumped the ward up from three councillors to four, reflecting the population growth, with a slight boundary extension to the west of Kintore. The outgoing SNP councillor, Fergus Hood, had by this time defected to the Liberal Democrats and he sought re-election under his new colours. The Conservatives surged into first place, polling 31% of the first preferences against 27% for the SNP and 19% each for the Greens and Lib Dems; those four parties all won one seat each. Had the count been for one seat, the Conservatives would have beaten the SNP by 57% to 43%.
Most of the ward is within the Gordon constituency at Westminster, and the Tories carried forward that good performance into the June 2017 general election to gain the seat from the then-SNP now-Alba figure Alex Salmond. The SNP took the Gordon constituency back in 2019, and new SNP MP Richard Thomson resigned from Aberdeenshire council; the Nationalists held the resulting council by-election in Ellon and District ward last October. In May the ward went to the polls for the Scottish Parliament election: the Aberdeenshire East constituency, which covers the Newmachar and Fintray part of the ward, was held by the SNP, while Kintore and Blackburn are covered by the Conservative-held constituency of Aberdeenshire West.
The fourth-placed Liberal Democrats are defending this by-election following the death of Fergie Hood, who had chaired the council's Garioch area committee since 2014. They will have to improve their position significantly to get into the final two, never mind win. The Lib Dems are part of the ruling coalition on Aberdeenshire council, which consists of 18 Conservatives, 13 Lib Dems plus this vacancy and 9 independents; in opposition are 17 SNP councillors plus a further vacancy, 5 independents, 3 councillors who have defected to Alba, 1 Labour councillor, 1 Green councillor and a Scottish Libertarian.
Defending for the Lib Dems is Trevor Mason, who finished a distant third in the Ellon and District by-election last October. I described him then as the chair of Ellon community council, having lived in that town for 36 years. The Conservatives, who probably start as favourites, have selected David Keating who lives in Kintore and has worked in the oil industry for more than 40 years. The SNP's Dan Ritchie also lives in the ward, in Newmachar; he also worked in the oil industry before setting up a retail business. Standing for the Scottish Greens is Jamie Ogilvie, who is currently an NHS vaccination support worker. Completing a ballot paper of five candidates is Labour's Andy Brown, who was their Holyrood candidate for Aberdeenshire West last month. The usual Scottish disclaimers apply: it's Votes at 16 and please mark your ballot paper in order of preference.

Westminster constituency: Gordon (most of ward), West Aberdeenshire and Kincardine (Blackburn)
Holyrood constituency: Aberdeenshire East (Newmachar and Fintray); Aberdeenshire West (Kintore and Blackburn)
ONS Travel to Work Area: Aberdeen
Postcode districts: AB21, AB32, AB51
Andy Brown (Lab)
David Keating (C)
Trevor Mason (LD)
Jamie Ogilvie (Grn)
Dan Ritchie (SNP)
May 2017 first preferences C 1429 SNP 1239 Grn 850 LD 842 Lab 179
If you enjoyed these previews, there are many more like them – going back to 2016 – in the Andrew's Previews books, which are available to buy now (link). You can also support future previews by donating to the Local Elections Archive Project (link).
Andrew Teale
Andrew Teale is the Britain Elects previewer. He edits the Local Elections Archive Project, sometimes tweets at @andrewteale and plays quiz a bit. Read his meticulously-researched previews for the full lowdown on each local by-election, what you need to know and why you might (or might not) want to visit.