by Andrew Teale of Andrew's Previews
---
"All the right votes, but not necessarily in the right order"
Three polls today, but we'll start with the most important one:
---
Peterborough
House of Commons; caused by a successful recall petition against Labour MP Fiona Onasanya, who had served since 2017.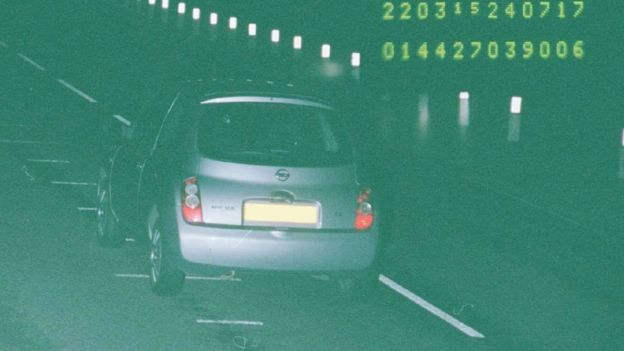 Speed kills. Speed kills lives. Driving a vehicle over the speed limit is an offence, and with good reason. For as long as there have been motor vehicles there have been speed limits, with the intention of protecting other road users from the danger caused by driving at excessive speeds. A pedestrian hit by a car is more likely to survive the slower the car is going, and partly because of this there has been a trend in recent years towards lowering speed limits on Britain's roads. In many cases such changes are supported by our elected representatives; campaigning for speed limits to be cut in residential areas or at accident blackspots is a cheap and effective way for our local councillors to attract publicity and protect public safety.
Speed also kills careers. This column has previously covered instances of councillors who campaigned for a speed camera to be installed in their patch, and subsequently being caught speeding by that very same camera. In most instances people who are caught speeding own up, take the punishment (speed awareness course, fine, penalty points, disqualification for the most serious cases) and life goes on.
This was not, however, the option pursued by former Liberal Democrat MP and leadership candidate Chris Huhne, who got caught trying to pin the blame for a speeding ticket on his wife and ended up behind bars for perjury. Nor did owning up to this offence seem a good option for a Labour backbencher called Fiona Onasanya. A solicitor of Nigerian ancestry, Onasanya entered politics in 2013 at the age of 30 by being elected as a Labour Party member of Cambridgeshire county council. In 2017 she sought the nomination as Labour candidate for the elected mayoralty of Cambridgeshire and Peterborough; although she didn't get it, shortly afterwards she was selected as Labour candidate for the Peterborough constituency in the snap general election. To some surprise, Onasanya was elected as MP for Peterborough in June 2017, and a month later was reported as saying that she wanted to become Britain's first black female prime minister.
Also in July 2017, Fiona Onasanya was caught speeding by a camera in Thorney, a village within her constituency. The Court heard that Ms Onasanya and her brother Festus told the police investigating that the car was being driven by a Russian man who had had the bad luck to be their tenant; however, police inquiries found that this Russian was in fact in Russia at the time of the offence. Prosecutions were launched – not for the speeding offence, but for the cover-up. Festus Onasanya pleaded guilty to three charges against him, and in December 2018 the jury unanimously found Fiona Onasanya guilty of one count of perverting the course of justice. Both Onasanyas were committed to prison, in Fiona's case for three months. Ms Onasanya refused to resign her seat in Parliament and sought to appeal against the conviction; she appeared before the Court of Appeal without legal representation or notes. Remember, kids, she is a trained legal professional; don't try this at home. The Appeal judges were not impressed, and on 5 March 2019 refused permission to appeal.
If Ms Onasanya had still been a local councillor (she retired from Cambridgeshire county council in May 2017) then that would have been the end of the matter. The Local Government Act disqualifies anybody who has been sentenced to three months' or more imprisonment (including suspended sentences) in the last five years from being a councillor, and once the appeal was disposed off Onasanya would (had she been a councillor) automatically have left office and I would have been writing about a by-election in the second half of April in a very different political context. But until 1981, when IRA hunger striker Bobby Sands was elected to parliament from his prison cell in a by-election for Fermanagh and South Tyrone, there was nothing to stop prisoners being elected to Parliament or serving as MPs; the Representation of the People Act 1981, rushed through Parliament by the Thatcher government after Sands' election, only disqualifies from Parliament persons who are or should be serving a prison sentence of one year or more. The Onasanya case raises an issue which needs to be looked at by Parliament sooner rather than later: if somebody sentenced to three months in prison is not fit to be a councillor, why are they fit to be an MP? Answers on a postcard to the usual address.
In those halcyon days when we had a strong and stable government running the country, there was an answer to this. The Recall of MPs Act 2015, one of the last pieces of legislation passed by the Tory-Lib Dem coalition government, introduced a system of recall petitions for MPs who passed some kind of misdemeanour threshold. We have already had one such petition, after the DUP MP Ian Paisley junior was suspended from Parliament for 30 days for not declaring visits to Sri Lanka paid for by that country's government. The North Antrim recall petition failed to reach the target of being signed by 10% of his North Antrim electors, and Baby Doc remained as an MP.
Incidentally, your columnist has just come back from a week playing music with a military band in Northern Ireland. (Which is why this has had to be written in one day. Sorry if it reads like that.) One of our engagements was in Baby Doc's North Antrim constituency, providing a music lesson/performance for the children of Bushmills Primary School. It was great fun and a good time was had by all. I hope that the children of Bushmills were inspired by our performance to take up a musical instrument.
While I'm on the subject of Northern Ireland it may be worth pointing out that residents of Great Britain would do well not to label its politics as peculiar. On my visit to Bushmills Primary School, there was a lamppost outside with a poster attached to it, that poster bearing a large portrait of and advocating a first preference vote for Jim Allister. The leader of the Traditional Unionist Voice party, a DUP splinter group which believes that the party sold out in going into government with Sinn Féin, Allister was runner-up in Northern Ireland's European Parliament election two weeks ago and is a member of the Dormant Assembly and former MEP. Like Great Britain, Northern Ireland has severe political problems: like Great Britain, there is a sovereignty issue which dominates political debate above all else; like Great Britain, the province's traditional political parties are being marginalised at election time by forces (like Allister's) on the more intransigent sides of that debate; like Great Britain, the province's government has effectively failed to function for over two years; like Great Britain, nobody appears to be in the mood to make the compromises necessary to get out of the mess and move forward.
Unlike Great Britain, in Northern Ireland all of this is bound up in the sectarian conflict between Protestantism and Catholicism. This war of religion has been going on for centuries, and in its earliest forms in the UK can be traced back to a row over one woman: Catherine of Aragon. Catherine had a luckless life. She was brought to England as a child from sunny Iberia as a bride for Arthur, Prince of Wales, son and heir of Henry VII. Had Arthur lived, history may have been very different; but he died in Ludlow five months after their wedding and Catherine found herself a 16-year-old widow. Worse was to come, as Catherine stayed on in England and subsequently married Arthur's idiot younger brother. They had a daughter together, and then he dumped her for a younger woman; except that the Pope would not grant a divorce. Not getting the answer he wanted from his negotiations with Europe, and not being in the mood to make the compromises necessary to get out of the mess and move forward, Henry VIII chose the No Deal option and formed his own church, the Church of England, for the sole purpose of getting a divorce from Queen Catherine. We are still working through the consequences of that decision today.
Catherine of Aragon died in 1536 and lies in eternal rest in a spectacular building which gave its name to a city and has survived the centuries virtually intact. This building was located at a point where the River Nene enters the low-lying Fens, a rich agricultural area. The Romans had been here, with a major first-century fort at Longthorpe and a distinctive style of pottery called Nene Valley Ware, but the original church was founded in 655 by Peada of Mercia, king of the Middle Angles in a location called Medeshamstede. In the tenth century the church was fortified, creating a burgh – the Old English ward for a fortified place. There are lots of burghs around so disambiguation was needed: the patron saint of the church, St Peter, was added to the name, and "Peterborough" was born.
The modern Peterborough Cathedral dates from the twelfth century after the previous building was destroyed by fire in 1116. Its size bears witness to what was one of the richest monastic settlements in England, deriving its income from the agriculture of the Fens. As such it was an obvious target in the Dissolution of the Monasteries, and Catherine of Aragon's ex-husband had the abbey shut down five years after her burial; however, religion didn't stop here as Peterborough Abbey was converted, more or less seamlessly, into a cathedral.
Six years later the city which took its name from Peterborough Cathedral sent members to Parliament for the first time, and no Parliament since then has been without an MP for Peterborough. The city thrived partially thanks to its special legal status; while it was officially part of Northamptonshire it and its hinterland, the Soke of Peterborough, effectively formed a county within a county under its Lord Paramount, the Marquess of Exeter. The Marquess of the day objected to the railways coming to his seat at Stamford, and so Peterborough became a major railway centre instead, as a major junction on the East Coast main line to Scotland. Brickworking – many of London's bricks came from Peterborough – became a major local industry, and Peterborough also in time became a centre for engine manufacture: by the 1930s Perkins diesel engines was the major local employer.
The city's representation was reduced from two members to one by the 1885 redistribution, and that election pitted the two former MPs for Peterborough against each other: official Liberal candidate Sydney Buxton and independent Liberal candidate John Wentworth-Fitzwilliam. The fifth son of the 6th Earl Fitzwilliam, John Wentworth-Fitzwilliam had been an MP since winning a by-election in 1878 (when he was in his mid-twenties) and was the last in a long line of Fitzwilliams which had represented Peterborough almost without a break since the restoration of the monarchy. He defeated Buxton by 54% to 46%, a majority of 258 votes, in the first of a long series of close election results in Peterborough.
Like today, 1885 was a time of major political controversy over a sovereignty issue – in this case, Home Rule for Ireland – and Wentworth-Fitzwilliam was one of the MPs who broke away from Gladstone's Liberal party to form the Liberal Unionists, who allied themselves with the Conservatives in opposition to home rule. This forced an early general election in 1886, at which Wentworth-Fitzwilliam was re-elected under his new Liberal Unionist colours with a slightly increased majority over the Liberals.
John Wentworth-Fitzwilliam died in 1889, aged just 37, after being thrown off his horse. The resulting by-election was a Liberal gain for Alpheus Morton, an architect and surveyor who was also a councilman of the City of London (he represented Farringdon Without ward from 1882 until his death in 1923) and was largely responsible for opening the gardens at Finsbury Circus to the public. He defeated the new Liberal Unionist candidate, Robert Purvis, on an 8% swing with a majority of 251 votes.
Purvis reduced Morton's majority to 158 in the 1892 general election, and then got the better of Morton in 1895 with a 5% swing delivering a Liberal Unionist gain with a majority of 239 votes. (This wasn't the end of Morton's parliamentary career, as he was elected as MP for Sutherland in 1906 and served until 1918.) Robert Purvis was a barrister and supporter of "imperial preference". He was narrowly re-elected in 1900 in a contest with a new Liberal candidate, brickmaking entrepreneur and former Spalding MP Halley Stewart, and was knighted in 1905.
Sir Robert Purvis was swept away in the Liberal landslide of 1906 by George Greenwood. One of the select band of MPs to have played first-class cricket (he represented Hampshire in a heavy defeat to Kent, scoring one run in each innings), Greenwood was a barrister and writer who had previously fought Peterborough in the 1886 election. In parliament he supported animal protection measures and independence for India, and served on the RSPCA council; at the same time he was also deeply involved in the Shakespeare authorship controversy, publishing several books which advocated the view that Shakespeare had not written the plays attributed to him (although Greenwood never named another author).
After Purvis unsuccessfully tried to get his seat back in the January 1910 election, the opposition to the Liberals in Peterborough passed from the Liberal Unionists to their allies, the Conservatives. Henry Lygon was selected for the Tories, reducing Greenwood's majority to 303 votes. A son of the 6th Earl Beauchamp, Lygon was the half-brother of Lady Mary Trefusis (née Lygon), who was a friend of the composer Edward Elgar and is generally thought to be the subject of his thirteenth and penultimate Enigma variation.
At this time the Peterborough constituency was tightly drawn around the core of the city itself, and the Soke was part of the rural constituency of North Northamptonshire. The list of North Northamptonshire's MPs is even more dominated by the local aristocrats. Brownlow Cecil, Lord Burghley, represented the seat from 1877 until he inherited the title of Marquess of Exeter in 1895, and at the general election of that year Edward Monckton was elected unopposed to replace him.
Monckton retired in 1900 and was replaced by Sackville Stopford-Sackville, who returned as MP for North Northants twenty years after losing his seat in the 1880 election; he was the great-grandson of George Germain, 1st Viscount Sackville, whose monstrous incompetence at both political and military matters had contributed to the loss of the American War of Independence. Stopford-Sackville had inherited Germain's estate at Drayton House.
In the Liberal landslide of 1906 George Nicholls defeated Stopford-Sackville by 685 votes and gained North Northamptonshire for the Liberals. A smallholder and pastor, Nicholls stood for parliament eight times as a Liberal or Labour candidate but this was his only win, as he lost his seat in January 1910 in the Conservatives' Hanry Brassey. Nicholls later served as Mayor of Peterborough from 1916 to 1918 and was involved in many agricultural and charitable bodies.
Henry Brassey came from a family which had grown rich thanks to the Industrial Revolution; he was a grandson of Thomas Brassey, a noted civil engineer who made a fortune building railways all over the world. At Thomas' death in 1870 his estate was valued at £5.2 million; some of that fortune must have come the way of Henry Brassey, who bought the Jacobean Apethorpe Hall from the Earl of Westmoreland in 1904. Brassey was still young enough to serve in the First World War, fighting in the Northamptonshire Yeomanry and the West Kent Yeomanry and reaching the rank of Major.
The 1918 redistribution effectively merged the North Northamptonshire and Peterborough constituencies, to create a new Peterborough constituency which covered the whole of the Soke and adjacent parts of Northamptonshire (including Oundle). The Peterborough MP George Greenwood was by this time suffering from rheumatism and decided to retire, and Henry Brassey fought and won the new Peterborough constituency as a Conservative candidate with the coupon. He was, however, run close by the first Labour candidate for the area, John Mansfield. Mansfield was a trade unionist with the Amalgamated Society of Engineers, and later served as Mayor of Peterborough; a school in the city was later named after him. Brassey and Mansfield fought three more elections against each other, with larger Tory majorities on those occasions.
In 1929 Labour broke through in Peterborough, with Frank Horrabin defeating Brassey by 525 votes. Horrabin was a cartoonist and journalist who had co-written socialist books such as Working Class Education and The Workers History of the General Strike. His tenure as MP for Peterborough was brief, as the Macdonald government fell apart, and the Peterborough constituency swung a mile to the Conservatives in 1931.
The new MP for Peterborough was one of those people whose biographies seem unbelievable. David Cecil, Lord Burghley, was a gifted athlete who three years earlier had won the gold medal in the 400 metres hurdles at the Olympic Games in Amsterdam; he also won three gold medals (in the hurdling events and the 4 x 440 yards relay) at the inaugural Commonwealth Games, held in 1930 in Hamilton, Ontario. Burghley was also the first athlete to complete the Great Court Run, successfully sprinting 367 metres around the Great Court at Trinity College, Cambridge in the time it takes the college's clock to strike 12 o'clock. The character of Lord Andrew Lindsay in Chariots of Fire was partially based on him.
Lord Burghley may have been an MP, but his athletics career was nor yet over and he was given a leave of absence from the Commons in 1932 to compete in the first Los Angeles Olympics, finishing fourth in the 400 metres hurdles and winning a silver medal as part of the 4 x 400 metres relay team. The following year he became a member of the International Olympic Committee, and in 1936 he as elected chairman of the British Olympic Association.
Burghley resigned from the Commons in 1943 to take up the post of Governor of Bermuda, giving him a curious distinction: he was the last MP for Peterborough to leave at a time of his own choosing. After the Second World War was over Burghley served for thirty years as president of the athletics governing body, the IAAF, and at the 1968 Mexico City Olympics he presented the medals to Tommie Smith and John Carlos in the ceremony which saw the "Black Power" salute. (Burghley is wearing red in the picture below.) By this time he had succeeded to his father's titles, becoming the 6th Marquess of Exeter.
The Peterborough by-election of October 1943 took place during the wartime political truce but was nonetheless closely contested; Samuel Bennett, who had been selected as the prospective Labour candidate for the anticipated 1939 or 1940 general election, stood as an Independent Labour candidate. Bennett finished close behind the new Conservative candidate John Hely-Hutchinson, Viscount Suirdale.
Hely-Hutchinson was cut from a similar aristocratic stock to Burghley; he was the heir to the Earl of Donoughmore, and in 1948 succeeded to his father's titles as the 7th Earl. In the Lords he became a prominent Freemason and colonel in the TA, and was kidnapped in 1974 by the IRA who held him for a week as a political hostage. He was also related to the composer Victor Hely-Hutchinson, who was appointed as the BBC's Director of Music in 1944; both of them were descended from the 4th Earl of Donoughmore. Victor clearly didn't end up with the family fortune, as he died during the notoriously cold winter of 1947 after refusing to spend licence fee payers' money on heating his BBC office. Talking of bleak midwinter, this may be a good time to point out that there are only 201 shopping days until Christmas.
Hely-Hutchinson's succession to the peerage didn't cause a by-election, as he had lost his seat by 571 votes in the Attlee landslide of 1945. The new Labour MP for Peterborough was Stanley Tiffany, an electrical engineer and Yorkshireman who was a director of the local Co-operative Society.
Tiffany lost his seat in the 1950 election in the first of a series of nailbiting wins for the Conservative MP Harmar Nicholls. A non-practising barrister and chairman of Darlaston urban district council in the Black Country, Nicholls had fought with the Royal Engineers in India and Burma before demobilisation and fought Nelson and Colne in the 1945 general election and Preston in a 1946 by-election. He defeated Stanley Tiffany by 144 votes, increasing his majority to 373 in the 1951 general election.
Nicholls' majorities then increased to more comfortable levels through the rest of the 1950s; his biggest win came in the Macmillan landslide of 1959 when the Labour candidate was a very young Betty Boothroyd. He was created a baronet in 1960. However, Sir Harmar's win in the 1966 general election has gone down in the record books: after seven recounts (a figure never surpassed before or since) Sir Harmar was declared the winner over Labour candidate Michael Ward by 23,944 votes to 23,941, a majority of three votes. Don't let anybody ever tell you your vote never changed anything.
That was the first of four faceoffs between Sir Harmar and Ward. There was another photofinish in February 1974, in which the Pizza Express entrepreneur and prominent local businessman Peter Boizot was the Liberal candidate; Sir Harmar held on on that occasion by 22 votes, but his luck finally ran out in October 1974 when Michael Ward won the seat with a majority of 1,848. That wasn't the end of Sir Harmar Nicholls' political career; he was translated to the Lords as Lord Harmar-Nicholls and later served as MEP for Greater Manchester South from 1979 to 1984. His daughter, Sue Nicholls, is famous to millions: she has played Audrey Roberts on Coronation Street since 1985.
During Sir Harmar Nicholls' tenure as MP for Peterborough the city saw major changes. There was a large influx of immigrants from Italy during the 1950s, many of the Italians finding jobs at the brickworks. The area also saw two bouts of local government reorganisation, with the Soke merging with Huntingdonshire in 1965 to form a new county of "Huntingdon and Peterborough" which was itself absorbed into Cambridgeshire nine years later. The current Peterborough city council dates from 1974 and became a unitary council in the 1990s; as well as all of the old Soke, it includes Peterborough suburbs to the south such as Fletton which were formerly in Huntingdonshire, together with the fenland around Thorney which until 1965 was part of the Isle of Ely. Peterborough was designated as a New Town in 1967 and its population has grown strongly ever since; however, many of the New Town areas were south of the Nene and thus part of the Huntingdonshire constituency until 1983.
Michael Ward was the third Labour MP for Peterborough. A PR firm director, he had been a Havering councillor in east London and local government advisor. Like Frank Horrabin and Stanley Tiffany before him, he did not achieve re-election, as the Conservatives recovered the constituency in 1979.
The new Tory MP was Brian Mawhinney, an Ulsterman who had lectured on radiation in medicine before entering politics. During the Thatcher years Mawhinney slowly worked his way up the ministerial greasy pole, finally entering Cabinet in the accident-prone later years of the Major administration where he was first Transport Secretary and later Conservative Party Chairman/Minister without Portfolio. Mawhinney had large majorities during this period; in 1987 he saw off Andrew Mackinlay, the future Labour MP for Thurrock, by almost 10,000 votes.
There were major boundary changes for the 1997 election which pretty much created the Peterborough seat we have today. Strong population growth in Peterborough and the neighbouring Huntingdon constituency led to the Boundary Commission creating a brand-new seat of North West Cambridgeshire which took in the city's wards south of the River Nene. This was correctly projected to be a safe Conservative seat, and Brian Mawhinney was re-elected there in 1997, leaving the revised Peterborough as an open seat.
In the Blair landslide teacher Helen Brinton was elected as the fourth Labour MP for Peterborough, defeating the Tories' Jacqueline Foster (who later served as an MEP for the North West from 1999 to 2004 and again from 2009 to 2019) and the Lib Dems' David Howarth (who went on to serve as MP for Cambridge from 2005 to 2010). In 2001 Brinton became the first and so far only Labour MP for Peterborough to be re-elected; later that year she married Alan Clark, a political reporter for the Meridian ITV franchise, and changed her name to Helen Clark. Two years later Clark captained the House of Commons team pictured below on a Professionals series of University Challenge: this rogues' gallery of MPs lost very badly to a team of journalists which included a young man called Michael Gove. (Whatever happened to him? Answers on a postcard to the usual address.)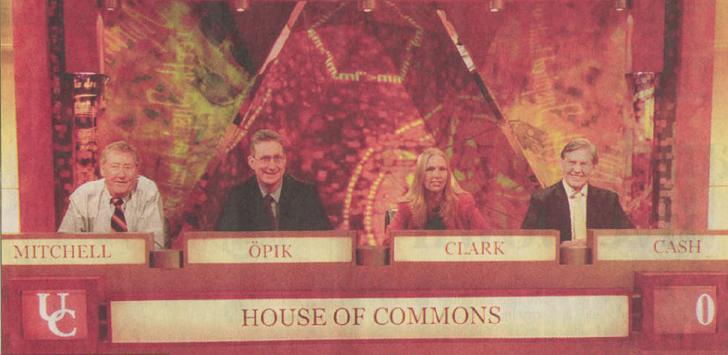 Clark lost her seat in 2005 to Conservative candidate Stewart Jackson, a prominent Brexiteer who is planted firmly on the right wing of the party. Jackson had previously stood in Peterborough in 2001; before then he was an Ealing councillor from 1990 to 1994, and served half a year as president of the University of London Union before resigning rather than face a confidence motion. In twelve years as an MP Jackson never got above Parliamentary Private Secretary in the ministerial ladder, resigning as PPS in 2011 to vote in favour of an EU referendum. He got back on the ladder in 2016 as PPS to the Brexit secretary David Davis. Jackson rather unexpectedly lost his seat in 2017 to Labour's Fiona Onasanya, who prevailed by 48% to 47%, a majority of 607 votes; subsequently he became Davis' special advisor.
Which brings us up to date. The recall petition against Onasanya succeeded, with 19,261 electors or 27.6% of the electorate signing it – far above the 10% threshold required. As a result, Onasanya was unseated and we are having this by-election. This is the first by-election precipitated by a recall petition, but it may not be the last; another petition is open at the moment in the Brecon and Rednorshire constituency, after Tory MP Christopher Davies was fined for submitting false expense claims.
The population of Peterborough has changed very rapidly in recent years thanks to extensive immigration from the post-2001 EU members; in the 2011 census Peterborough's Central ward was ranked number 5 in England and Wales and Park ward was ranked number 8 for population born in the new EU states. Over 20% of the residents of Central ward (on the 2011 boundaries) had such a place of birth. Many of those people will not have the right to vote in a parliamentary election, where the franchise is restricted to British, Irish and certain Commonwealth citizens. Central ward also had a large Muslim population. The Peterborough district has seen a big population increase, but this has been concentrated in the areas covered by the North West Cambridgeshire constituency whose parliamentary electorate has grown by 23.7% since 2000; the Peterborough constituency's electorate has actually fallen over that period.
This was one of the councils which the Conservatives lost overall control of in the May 2019 local elections, although the party is still running the city as a minority with the support of the Werrington First group. As can be seen from the map there have been ward boundary changes in Peterborough since the constituency was drawn up; the parts of Central and East wards outside the seat have no population, but the Peterborough constituency only includes half of Fletton and Woodston ward (a strange ward which straddles the Nene) and a small corner of Glinton and Castor. If we include all of Fletton and Woodston but exclude Glinton and Castor, then on 2 May Labour carried the constituency with 33% to 31% for the Conservatives, 14% for the Lib Dems and 8% for UKIP. Those local elections were held on the day after the six-week Onasanya recall petition closed, and since then we have had a European election on 23 May followed by this by-election. Given how busy she has been recently I hope that the Acting Returning Officer for Peterborough has a long holiday booked soon; she deserves it.
It's exceptionally difficult to map European election results onto parliamentary elections, but since the European elections were only two weeks ago and fresh in the mind we may as well mention it. The Peterborough district as a whole gave 38% to the Brexit Party, 17% to Labour, 15% to the Liberal Democrats and 11% to the Conservatives, who beat the Green Party for fourth place by 31 votes. Figures for this constituency are not available.
Which brings us to this by-election which has a candidate list of 15. Fiona Onasanya was eligible to stand for re-election, but has decided not to do so. Defending for Labour is Lisa Forbes, who fought this seat in 2015 and – as is the case for several candidates in this by-election – was selected before the recall petition had succeeded. The party is almost certainly regretting that decision now, after the Jewish Labour Movement disowned her for anti-Semitism on social media. Ms Forbes is a former Peterborough councillor, serving for Orton Longueville ward (outside this constituency) from 2012 to 2016.
The Conservative candidate is Paul Bristow, a former chairman of the Linford Christie Trust who runs a business "helping charities and patients campaign for greater access to life changing therapies and technologies within the NHS", according to his website. Bristow is a former Hammersmith and Fulham councillor, and in the 2010 general election he fought Middlesbrough South and East Cleveland.
Third here in 2017 were the Liberal Democrats, who have reselected their candidate Beki Sellick. She is an engineer working in the rail industry. The only other party to stand in 2017 were the Greens; they have selected Joseph Wells, who fought Gunthorpe ward in May and polled 4% of the vote.
The bookies' favourite however is Mike Greene, a self-made man who in 2011 appeared in the Channel 4 series Secret Millionaire. Since then Greene has raised large amounts of money for charities based in Peterborough. He is the first parliamentary candidate for the Brexit Party.
Taking the other ten candidates in ballot paper order, first is Stephen Goldspink who fought this seat in the 1997 general election for the ProLife Alliance, finishing seventh out of seven candidates. Goldspink was subsequently a Peterborough city councillor for ten years, representing East ward for the Conservatives from 2002 to 2012; this times round he has the English Democrats nomination. Howling Laud Hope is the Official Monster Raving Loony Party candidate for the umpteenth time. Pierre Kirk comes hotfoot from the European campaign trail as the candidate of the UK EU Party; two weeks ago he was top of their list in London, polling 0.8%. Andrew Moore is standing as an independent candidate. Standing for the SDP is Patrick O'Flynn, an outgoing MEP for the Eastern region who was elected in 2014 on the UKIP ticket. Two Christian candidates with very similar names appear next to each other on the ballot, Dick Rodgers for Common Good and Tom Rogers for the Christian Peoples Alliance. Independent candidate Bobby Smith, a fathers' rights activist, will be hoping for more than the three votes he got in the 2017 general election when he stood in the Maidenhead constituency against Theresa May; no doubt he'll turn up to the count dressed again as Elmo from the Muppets. Peter Ward is the candidate of Renew, a pro-Remain outfit. Completing the ballot paper is a former Peterborough UKIP councillor who lost his seat to the Lib Dems in May, John Whitby.
Picture of Fiona Onasanya's car speeding from the BBC; picture of the House of Commons University Challenge team from Sean Blanchflower.
Paul Bristow (C)
Lisa Forbes (Lab)
Stephen Goldspink (EDP)
Mike Greene (Brexit Party)
Howling Laud Hope (Loony)
Pierre Kirk (UK EU Party)
Andrew Moore (Ind)
Patrick O'Flynn (SDP)
Dick Rodgers (Common Good)
Tom Rogers (CPA)
Beki Sellick (LD)
Bobby Smith (Ind)
Peter Ward (Renew)
Joseph Wells (Grn)
John Whitby (UKIP)
May 2017 result Lab 22950 C 22343 LD 1597 Grn 848
May 2015 result C 18684 Lab 16759 UKIP 7485 LD 1774 Grn 1218 Lib 639 Ind 516
May 2010 result C 18133 Lab 13272 LD 8816 UKIP 3007 EDP 770 Grn 523 Ind 406
Ross North
Herefordshire council; postponed from 2 May following the death of Gareth Williams, who had been nominated as a UK Independence Party candidate.
There are two other elections going on today, both of which should have taken place on 2 May along with the other ordinary elections but were postponed after a candidate died. We start in the beautiful Welsh Marches with a town where the English tourist industry arguably started, with boat trips on the River Wye and views of the Wye Gorge and Black Mountains drawing visitors as early as the eighteenth century. Observations on the River Wye, a 1782 book by William Gilpin, is cited as the UK's first illustrated tour guide. As well as the tourism, the town of Ross-on-Wye benefits from accessibility: it's located on the main road from the English Midlands to South Wales, and is the terminus of the curiously-quiet and very picturesque M50 motorway.
Ross North ward was created in 2015 when the number of councillors for Ross-on-Wye was cut from four to three. The only previous result is from the 2015 election when the Conservatives beat the Lib Dems by 53-47 in a straight fight. The Tory councillor, Jenny Hyde, subsequently died in February 2019; as the May 2019 elections were imminent no by-election was held. Going into those ordinary elections the Tories had a majority on Herefordshire council, but their administration was very unpopular and the party crashed and burned in May; a coalition of independents, the Green Party and localist party It's Our County has taken over.
Four candidates had originally been nominated, but with Gareth Williams' death and no new candidates coming forward we are down to three. Defending for the Conservatives is Nigel Gibbs, who was Mayor of Ross-on-Wye in 2017-18. The Liberal Democrats have selected another former Mayor of Ross-on-Wye, former Herefordshire councillor Chris Bartrum. Completing the ballot paper is Melvin Hodges for Labour.
Parliamentary constituency: Hereford and South Herefordshire
Chris Bartrum (LD)
Nigel Gibbs (C)
Melvin Hodges (Lab)
May 2015 result C 833 LD 744
Wombourne South West
South Staffordshire council; postponed from 2 May following the death of outgoing Conservative councillor Mary Bond, who had been nominated for re-election. She had served since 2007.
We finish for the week at the southern end of Staffordshire. Wombourne is described as a large village, although with a population of over 14,000 "town" would be a better description; it's located just outside the Black Country, four miles to the south-west of Wolverhampton. To some extent Wombourne is a Black Country centre which escaped the urban sprawl; it had a significant nail-making industry in years gone by, and since the Second World War a large number of people have moved here from the West Midlands towns and cities; particularly so in the 1950s when Wolverhampton Corporation built a large council estate in Wombourne. There is still some industry here, with a significant McCain potato processing plant located in the South West ward.
Wombourne is in the constituency of Gavin Williamson, whose brief recent tenure as Defence Secretary was far more lively than the village's political scene. South Staffordshire is a strongly Conservative local government district and opposition candidates can be hard to find. Wombourne South West ward last went to the polls all the way back in 2007, when the Conservatives won both seats with 59% of the vote and the Lib Dem candidate was runner-up on 25%. Nobody had challenged the two Conservative candidates, Mary Bond and Mike Davies, since then. Further back in 2003 the ward gained some notoriety as Sharron Edwards, a former deputy leader of the British National Party, topped the poll as candidate of the shortlived Freedon Party; she didn't seek re-election in 2007. The Conservatives also hold the local county division (Wombourne).
This election will be contested. New candidate Vince Merrick remains from the original Conservative slate; he is joined by replacement candidate Mike Davies, the county councillor for Wombourne and district councillor for this ward since 2011. It appears that Davies had originally intended to retire. Claire McIlvenna stands for the Green Party, Pete Stones is the Lib Dem candidate, and the delay to this poll has allowed Labour to nominate a slate of Adam Freeman and Michael Vaughan.
Parliamentary constituency: South Staffordshire
Staffordshire county council division: Wombourne
Mike Davies (C)
Adam Freeman (Lab)
Claire McIlvenna (Grn)
Vince Merrick (C)
Pete Stones (LD)
Michael Vaughan (Lab)
May 2015 result 2 C unopposed
May 2011 result 2 C unopposed
May 2007 result C 633/604 LD 274 Lab 175
May 2003 result Freedom Party 641 C 483/457
Andrew Teale
Andrew Teale is the Britain Elects previewer. He edits the Local Elections Archive Project, sometimes tweets at @andrewteale and plays quiz a bit. Read his meticulously-researched previews for the full lowdown on each local by-election, what you need to know and why you might (or might not) want to visit.